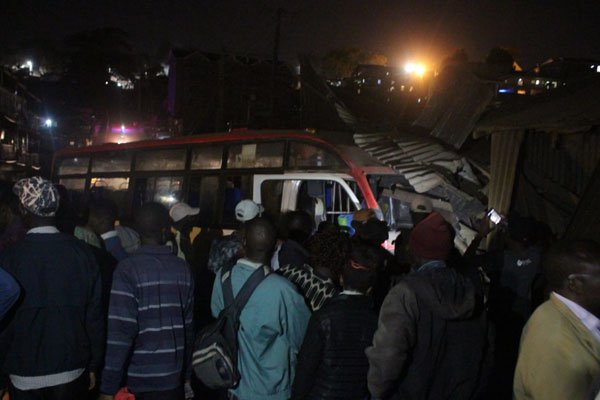 Sadly, it has been reported that four pedestrians perished and others were left critically injured after a bus in Kangemi, Nairobi County, knocked them down.
The driver involved in the Wednesday evening accident was allegedly going down a slop when the accident occurred.
The bus operating along the Westlands-Uthiru route was allegedly trying to use an alternative route to evade the traffic jam along Waiyaki Way.
Witnesses state the alternative route had a steep stretch, and it is here that the vehicle's brakes failed, causing the accident at Waruku area.
The bus only stopped after it rammed into a building after hitting the pedestrians.
In Riverside Medical Centre, James Kiburi, a doctor stated they received four critically injured victims, stating that one died at the facility.
Reports indicated three victims have ferried away in a St John Ambulance for advanced treatment elsewhere.
The driver of the bus fled from the scene of the accident.