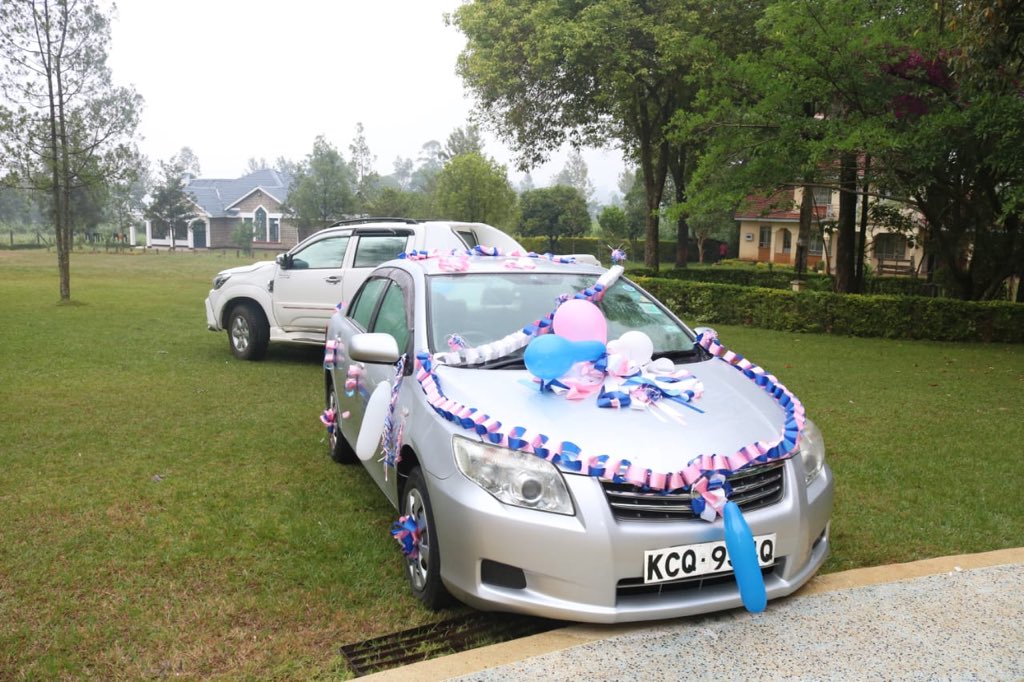 Is Boni Khalwale already enjoying the fruits of being part of Ruto's Tanga Tanga Movement?
Boni Khalwale is already taking after his new found ally William Ruto's act of generous giving. Ruto is known to give out large sums of cash everywhere he goes and especially in the churches.
It is an act he has mastered so well with a section of Kenyans and Political leaders already questioning his source of funds. Ruto on the other hand has indited that nothing will stop him from promoting the work of the Lord.
A midst all the noise coming his way, Ruto has often been backed by former Kakamega Senator Boni Khalwale who at some point even calimed that he knows where Ruto get's his money.
Khalwale yesterday joined Christians of Shitoli Catholic Church in Ikolomani where he delivered a car as a Christmas gift to their priest.
Khalwale's gesture has raised eyebrows with a section of Kenyans calling him out for allegedly being influenced by William Ruto.
Khalwale has time and again said that he made the decision to support Ruto after realizing it will not be possible for any other candidate to defeat Ruto in 2022.
"I have long experience in Kenya's politics and I know it's not possible to defeat a government candidate in an election," Khalwale said.
He has however said that he is not supporting the DP because of financial benefits.
The deputy President is known to reward his loyalists handsomely and there were claims that Khalwale joined his bandwagon to enjoy the fruits that come with supporting the DP.
"Please Church leaders I urge you to pray for leaders from my Luhya community who think I am in a commercial venture by doing what I am doing", said Khalwale.
Omwami I can see Ruto has introduced you to his Sunday school programs😁😁😁….keep it up

— Senator Evanz (@MokayEvans) December 9, 2018
Umeanza kutembea na Uliam sasa pia umeanza kurusha gifts makanisani?

— Maccos (@Maccoscyrus) December 9, 2018
Where do you get money nowadays🤔

— mavosio rengo (@gaudenciarengo) December 9, 2018
Tanga tanga allowance

— Tumechanuka (@tumechanuka) December 9, 2018